John Seabrook's Talk: The Prince and The Reporter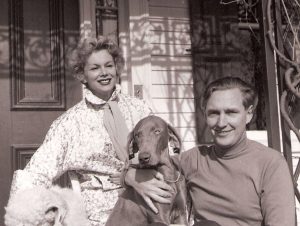 The Prince and the Reporter: How Mom Met Dad at the Marriage of the Century.
This talk by John M. Seabrook, Jr. follows the personal and company life of his father, John "Jack" Seabrook including his voyage to the wedding of Princess Grace Kelly where he met his wife, the reporter.
The photo above is of Eva Gabor and Jack.